Factsheet
Release date:
PlayStation 4: Feb.5
Nintendo Switch: Feb.7
Xbox One: Feb.8
PC: Feb.13
Website:
away-the-game.com
Genre:
Action Adventure
Feel-good FPS
Platforms:
Nintendo Switch
PS4
Xbox One
PC
Press contact:
Press access
Developer:
Aurélien Regard
Based in Paris, France
Away: Journey to the Unexpected
Description
AWAY: Journey to the Unexpected is a colorful first person adventure game that combines action, negotiation and rogue-lite elements
Progress through the levels and the story, choose your path, but above all, recruit allies. All the strange characters you meet in game can be played in first person, and it's up to you to find the right answers to get them to join your team!
Idiotic workmen, mysteries from outer space, oddball friends, and fast combat await!
Features
Journey around a colorful world with unique visuals, with 2D characters living in a 3D world.
Unravel a funny and light hearted story, with just the right pinch of rogue-lite elements.
Befriend and play a large variety of quirky characters, anime-themed soundtrack composed by Kazuhiko Naruse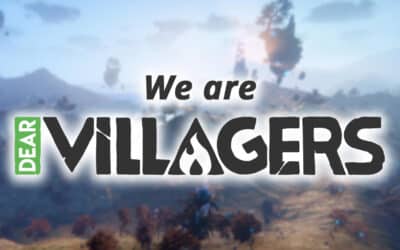 The first titles of the new line-up will be announced shortly and playable at GDC Publisher Playdius, whose line-up includes the likes of Bury me, my Love, A Normal Lost Phone, and Edge of Eternity announced a new direction will be rebranding as Dear Villagers from...