Factsheet
Release date:
21/06/2018
Website:
lostinharmony.com

Genre:
Rhythm game

Platforms:
Nintendo Switch, PC

Press contact:
Press access

Developer:
Digixart
Based in Montpellier, France

Description
Lost in Harmony is a fantastic musical runner that flawlessly blends a deep and emotional story into a rhythm game.
This harmonious audio odyssey narrates the adventures of Kaito and Aya, two teenagers who brave many hardships and travel together across a beautiful, hand-drawn dreamworld while dodging obstacles and staying in harmony with the music.
The unique and immersive soundtrack was imagined by famous game composers and singers such as Wyclef Jean, Onoken, Tadayoshi Makino, Fumitake Igarashi, and Godspeed Vivix.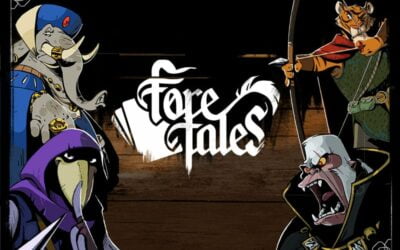 Talk, sneak, fight, charm, and barter your way through a perilous adventure Nantes, France, March 23rd, 2022 - Indie developer Alkemi in partnership with Dear Villagers are proud to reveal their upcoming story-driven card game, Foretales. Due this Summer on PC and...